Hotel Information
Hostel
MuchoMadrid
Located on the famous Gran Vía, this comfortable hostel offers colourful air-conditioned rooms and free WiFi. It is located 100 m from Santo Domingo Metro Station, and 3 minutes' walk from Plaza España Metro Station.
MuchoMadrid offers double, triple and quadruple rooms which are heated and bright. They have a desk, a free locker for each guest and access to a shared bathroom with shower. Some rooms have balconies and windows overlooking Gran Vía. Towels are provided.
The hostel has a communal kitchen-dining room equipped with microwave, toaster and fridge. All common areas and rooms are air conditioned.
MuchoMadrid is ideally located in the centre, within a short walk from bars, restaurants, shops and the main sites. It is just 10 minutes' walk from the Royal Palace and Puerta del Sol, Madrid's main square.
Gran Vía, 59, 7 Derecha, Centro, 28013 Madrid, Spain
Hotel Reviews for Hostel
MuchoMadrid
• Leisure trip
• Solo traveller
• Stayed 2 nights
• Submitted via mobile
Very clean, the kitchen was well—equipped, great breakfast, fantastic location!

Staff is very friendly and keep the hostel clean at all times during the day. The location is super centric, metro, buses, cafes, restaurants, supermarkets and shops all …

Central location, quite silent despite the location, clean.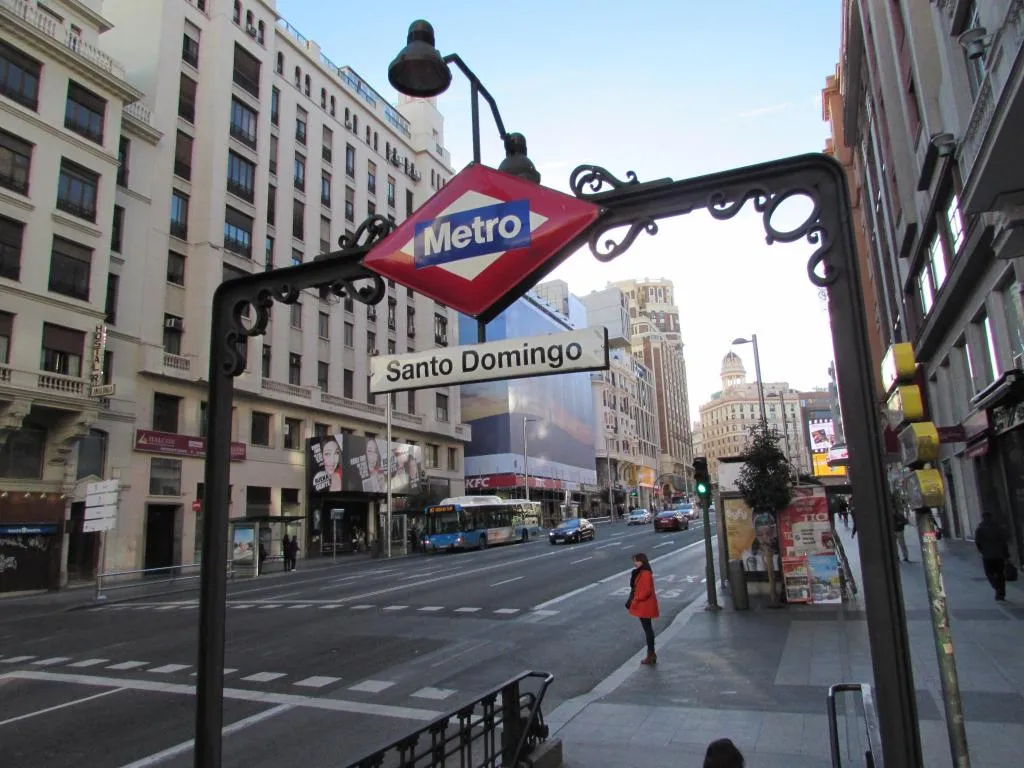 Closeby Landmarks
Hotels Map Navigation Places to Go and Things to Do